`
STOKELAN ESTATE WINERY | 2022
Visit Us
The Stokelan farmhouse was first built in the 1850s and is now home to our tasting rooms and private events spaces.The architecture is Greek revival and has been decorated with a nod to traditional American farm style, but given a modern twist, the house echoes our approach to wines - Old World techniques with new world Style!
In its latest form, the Farmhouse and its luxurious gardens provide options to suit all occasions from special events, wine flights and tastings, to simply popping in to pick up your favorite Stokelan wine.
STOKELAN ESTATE WINERY | 2022
Table Flights
Skip the Bar and join us for a luxury Tasting right at your table! You don't need to be a sommelier to create a tasting group. All you really need are a few friends! Wine flights are an excellent way to quickly master the art of wine tasting . Tasting wines side by side reveals the subtle differences that you might have otherwise missed, which is why the experience is so educational and compelling.
Each flight is designed to highlight a particular grouping of our Stokelan wines. A wine flight is typically an educational moment for wine drinkers, and taking part in a wine flight is fun, and provides you with various new found wine favorites.
We hope we inspire in you a love for exploring the wide world of quality wines.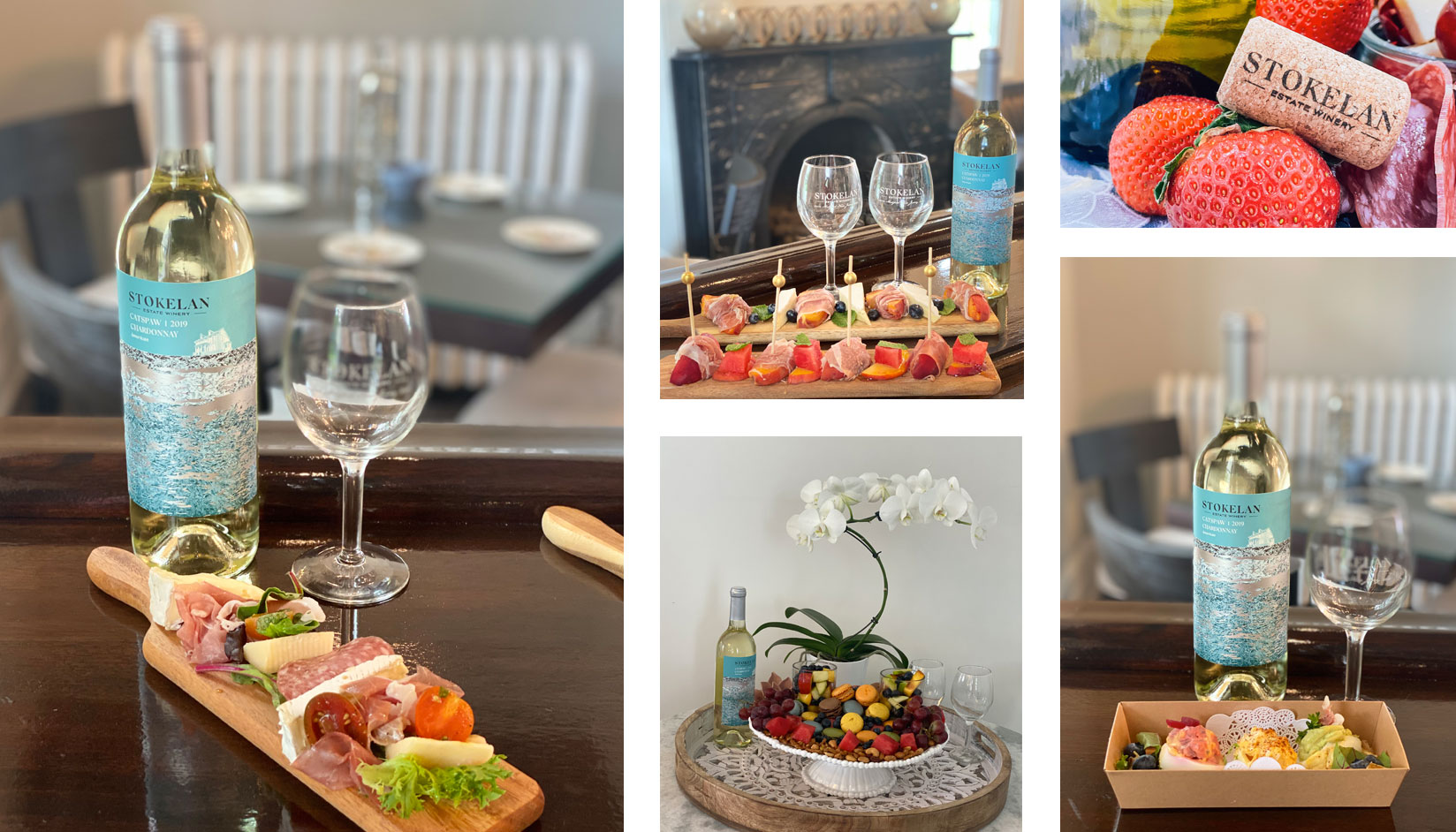 Make entertaining fun, simple, and tasty with our custom charcuterie trays. Whether we prepare a fruit or veggie tray, a sandwich, an antipasto plate, cheese and charcuterie board, or an artisan platter, you can be confident we focus on the awe-inspiring art of food and service.
Stokelan celebrates the finest craft based produce farmers have to offer. Enjoy our seasonal and locally sourced dishes in our beautiful settings. At Stokelan, we source the best market produce and we look forward to serving you. We're ready to go boards with your wines! We truly believe in…
We are very excited to meet and greet you here at Stokelan Winery and want to make sure your experience is one to remember. Therefore, reservations are highly recommended. Of course, walk-ins are welcome.
HOURS OF OPERATION
Thursday 11:00 am - 7:00 pm
Friday 11:00 am - 7:00 pm
Saturday 11:00 am - 7:00 pm
Sunday 11:00 am - 5:00 pm
Contact
STOKELAN ESTATE WINERY
50-52 Eayrestown Road
Medford, NJ, 08055
EMAIL
info@stokelanwinery.com